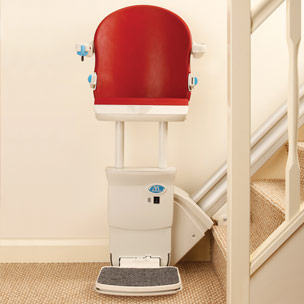 Atlanta Stair Lift User Safety with Sterling–Handicare Lifts
Most stair lifts are purchased by senior citizens, or by family members of the senior who are seeking a safe mode of travel for a loved one as they go up and down the stairs. Straight and curved stair lifts by Sterling-Handicare offer optimal user safety. Safety is a primary factor when purchasing a stair lift. According to The Centers for Disease Control and Prevention, around 15,000 deaths each year can be attributed to accidental falls.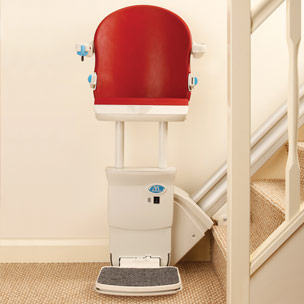 <a title="Atlanta Home Modifications " href="http://www cymbalta medication.atlantahomemods.com/services/atlanta-stair-lifts/" target="_blank">Stair lifts in Atlanta homes reduce the risk of falling by providing safe transportation for persons with disabilities, seniors and homeowners desiring to age in place as they move between the levels of their homes.
Stair lift safety is critical for every member of the home in which a stair lift is installed. It is important to ensure that a stair lift has been approved by the American Society of Mechanical Engineers (ASME). ASME has specific safety guidelines that ensure a stair lift's efficiency and reliability as assistive technology equipment. Todays stair lifts are equipped with battery backup so that they can be used in the event of a power outage.
Contact us today to learn more about safe straight, curved and platform lifts for Atlanta area residents by visiting the Atlanta Home Modifications, LLC website. Atlanta Home Modifications LLC Serves Atlanta, Alpharetta, Athens, Augusta, Buckhead, Columbus, Cumming, Johns Creek, Lawrenceville, Macon, Marietta and Roswell.
Image Sources: IStockPhoto & Handicare