About Atlanta Home Modifications, LLC and Stair Lifts Atlanta, LLC
Atlanta Home Modifications, LLC and Stair Lifts Atlanta, LLC provide certified aging in place (CAPS) accessibility design services to people with disabilities or illnesses, and people who want to remain in their homes as they age.  We provide our clients with affordable, and effective products and services, and to treat our clients with kindness and respect (I Corinthians 10:31).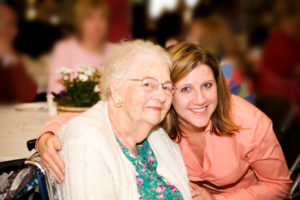 Elizabeth Greenewald, CAPS, owner of  Atlanta Home Modifications, LLC and Stair Lifts Atlanta, LLC combines her architectural and home design expertise with her personal desire to assist seniors and people with disabilities as they seek to overcome home mobility and accessibility challenges.
Mobility challenges are solved through barrier free aging in place and universal design home modifications and remodels. Elizabeth received her Bachelor of Architecture and Bachelor of Science in Architecture degrees at Kent State University in Ohio.  She is experienced in site and building design development and construction project management.
Charles H. Greenewald is General Manager of Atlanta Home Modifications, LLC and Stair Lifts Atlanta, LLC. Charles specializes in marketing, client service, and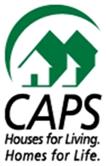 account management, and has many years of experience in the insurance and direct marketing industries.  He received a Bachelor's Degree in English from Denison University in Granville, Ohio. Charles and Elizabeth Greenewald reside in a suburb of Atlanta, Georgia and have three sons and six grandchildren.
Elizabeth completed Certified Aging In Place Specialist (CAPS) training and certification in 2010 through the National Association of Home Builders (NAHB). This course includes intensive instruction in accessible barrier free and universal design home modifications for the kitchen, bathroom, living areas, garage, driveway, entrances, and more.  Elizabeth was previously registered as an architect in Pennsylvania.
Our Personal Journey
We have a story I would like to share with you about our firsthand experience helping a loved one maintain mobility, safety and comfort while coping with the effects of aging. In her early 80's, my mother lived independently in a lovely residential community in the Lancaster County area of southern Pennsylvania. After two serious falls and a lung cancer diagnosis, Mom reached a point where she could no longer live on her own… Continued

Picture: Calvary Homes Resident and Lifelong Stateside Christian Missionary, our beloved friend and mentor, Mr. Calvin Fritsch (1905-2005)
with his friends Andrew, Stephen, Charlie and Charles.
 Testimonial
Elizabeth has been a dear friend who has always looked in on me in an attempt to bolster my spirits and help me with my physical needs as a disabled individual, hobbled by multiple sclerosis. She is one of the finest individuals that I know! Even though living with a disability is challenging, she makes living manageable because it's heartwarming to know that I do not have to shoulder this burden alone!
As a means of assisting me in making modifications to my residence, she measured and drew a floor plan of my home, made recommendations on how to modify parts of my home to better accommodate my needs, and researched materials and fixtures for my review.
It should not surprise you to know that I thank God for Elizabeth Greenewald in my daily prayers!
With Heartfelt Appreciation,
Mark F.
Fayetteville, Georgia
Atlanta Home Modifications, LLC serves the entire Metro Atlanta area including the Georgia counties of Fulton, Gwinnett County, Cobb, DeKalb, Forsyth, and Hall; and including the cities of Decatur, Alpharetta, Roswell, Marietta, Acworth, Kennesaw, Sandy Springs, Johns Creek, Dunwoody, Cumming, Snellville, Norcross, Duluth, Lawrenceville, Suwanee, Buford, Flowery Branch, and Gainesville.
SEND US AN EMAIL