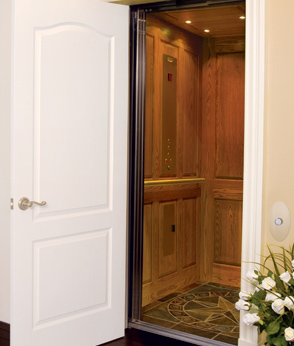 North Georgia Home Elevator Selection Tips
Residential elevators are becoming more and more popular in private homes, making the challenges of going up and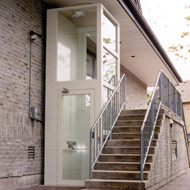 down stairs practically obsolete. Never has this been more valuable than in the lives of those who are growing older and desire to remain living as independently as possible within the comfort of their own homes. As you think through whether an elevator is the right choice for you, consider these home elevator selection tips for your North Georgia home…
What are some practical things to consider when looking at a home elevator for your home? First, do some preliminary shopping to see if a home elevator is suitable to your needs and fits within your budget. Features and prices vary drastically, so shop around carefully and verify whether or not a vertical platform lift is a more economical option.
One of the most significant things to think through are the spatial requirements for an elevator. You must determine whether there is a horizontal access point for the elevator in the home and the precise direction of entrance/exit to the elevator at each floor. Finally, it must be determined that the structural system is in place to support a vertical shaft if that is required by the elevator design.
Then determine if your home can accommodate the space requirements of an elevator. This includes room for the door to open smoothly and allow for good traffic flow, and especially taking into consideration the convenience of mobility device access. Knowing your specific requirements helps greatly in assessing which home elevator is best for your North Georgia or metro Atlanta home.
Finally, consider the factors specific to the primary user, such as degree of mobility and total estimated lift weight, since these are essential to the right choice of elevator. These are just  a few of the important home elevator selection tips for your North Georgia home.
Financing assistive technology such as an elevator can present quite a burden for the individual with a disability, or for family members of an individual with a disability. Visit the Financing page for more information.
Contact Stair Lifts Atlanta, LLC / Atlanta Home Modifications by telephone at 770.880.3405 and we will assist you in the installation of an elevator that is exactly suited to meet your mobility needs for your metro Atlanta, North Georgia home.
Contact your local aging in place expert at Stair Lifts Atlanta, LLC / Atlanta Home Modifications for an in-home assessment today and see what freedom a home elevator might bring to your life.
---

Is an Atlanta Wheelchair Lift Better than an Elevator?
Watching a loved one become more limited through disability or the natural process of aging is never easy. There are so many things to consider in trying to make these transitions in life smoother. Especially pertinent to continued mobility is … Continue reading →
Home Residential Elevator Details When shopping for a residential elevator for your home, it is important to first determine the weight and size of the person and equipment to be transported. The following details must also be considered: Degree of … Continue reading →
How to Select a Home Elevator for Your Metro Atlanta Residence
Families with aging or infirm family members who are experiencing accessibility challenges at home are well-advised to spend time researching every mobility option before making a decision to purchase a home elevator, vertical platform lift (VPL) or stair lift. Continue reading →
Stair Lift, Platform Lift or Elevator – Atlanta, GA
Stair Lifts Atlanta, LLC offers in-home assessment, information and stair lift prices for the installation of stair lifts, chair lifts, and vertical and inclined platform lifts to residents living in Metro Atlanta and North Georgia … Continue reading →