What is Universal Design?
The Universal Design Alliance defines the term "Universal Design" as, "The design of products and environments to be usable by all people, to the greatest extent possible, without adaptation or specialized design. A user-friendly approach to design in the living environment where people of any culture, age, size, weight, race, gender and ability can experience an environment that promotes their health, safety and welfare today and in the future."
What makes a universal design home so popular?
Hidden within the details and planning in a universal design home are features that make the home particularly comfortable and safe for people of all ages, shapes and sizes – along with their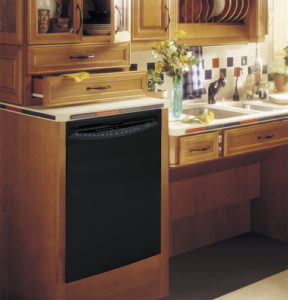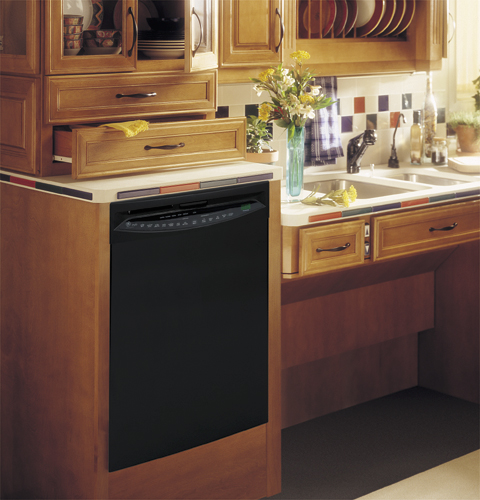 pets!  Every universally designed home invites residents and visitors alike with a zero-step entry accessible to all. The interior has spacious hallways, wide doors and accessible bathrooms enabling independent living for seniors and people with disabilities.  If you are seeking design assistance as you plan a new home, please contact us today! The following list highlights the main universal design features:
Zero-step entry: No stairs are utilized to enter the main portion of the home
One-story living with the dining, sleeping and living rooms on the main level
Wide doorways to enable passage with large objects
Wide hallways to move easily from room to room
Extra floor space for roominess, and wheelchair freedom
Stacked closets for future residential home elevators
Flooring with non-slip surface to prevent falls by young and old
Thresholds at doorways flush with the floor surface
Lever door handles
Backlit rocker light switches
Universal Design Features
Universal design details add to the value of the home as an Aging In Place, Universal Design, and Visitable Home. Universal design details are also multi-functional, invisible and inexpensive when installed in new construction.  Add value to your new home design, and incorporate forward thinking universal design concepts that will serve you well now, and in the future.
For additional links to information regarding universal design, Certified Aging in Place (CAPS), independent living for seniors, and home checklists, visit our Resource Links.  Check out our Atlanta Home Modifications articles.
Contact Atlanta Home Modifications at 770.880.3405 or by sending us an email using our website contact form.
Atlanta Home Modifications serves metro Atlanta including Decatur, Norcross, Duluth, Lawrenceville, Suwanee, Johns Creek, Buford, Flowery Branch, and Gainesville.