Aging in Place Planning for the Future at Home
It has always been a trademark of prudence to plan wisely for the future. Whether it be in saving money to achieve a desired goal, preparing for a spouse or family, buying a new home, savvy planning anticipates the need and tries to provide for it in a timely fashion. It is no less valuable to prepare for approaching golden years with aging in place planning for the future and a smart aging in place design.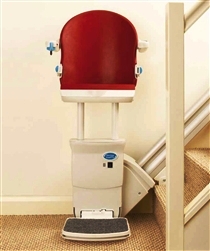 Aging in place design strategies enable elderly or individuals with handicaps  to remain in their beloved homes, functioning as independently as possible in their own familiar surroundings. Features of the design include the following:
Various stair lifts, elevators and ramps overcome potential difficulties navigating staircases.
Widening of doors and hallways allow smooth passage for mobility devices.
Bathroom accessories, such as grab bars, roll-under sinks, non-slip surfacing, shower benches, walk-in tubs or accessible showers, foresee the challenges associated with bathroom use and eliminate the worry.
Special handles on doorknobs and faucets make use very easy for those with coordination issues.
Garden design strategies that highlight aging in place landscape design in the garden
Whether you are considering aging in place planning for the future or have a need to upgrade more immediately, get an in-home assessment to see if an aging in place design can make your Atlanta home safer and more comfortable for everyone.
Contact Atlanta Home Modifications
For additional information regarding stairlifts, walk-in tubs and accessible showers in the Atlanta metro area and north Georgia, please contact Atlanta Home Modifications by telephone at 770 880 3405, or via the contact form below.
Error: Contact form not found.