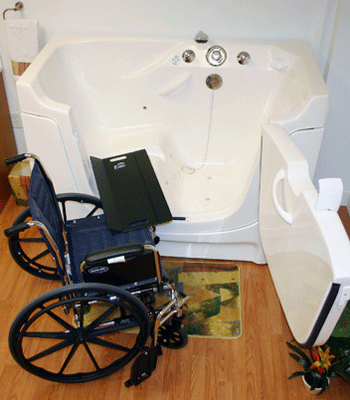 Atlanta Home Modifications, LLC Specializes in Handicap Accessible Home Modifications
Atlanta Home Modifications, LLC specializes in handicap accessible home modifications for persons who are seeking accessible barrier free and universal design in-home assessments and accessibility design,  including grab bar installation, stairlifts, platform lifts, wheelchair elevators, wheelchair ramps for homes, assistive technology, roll-in showers and walk-in hydrotherapy bathtubs.We help people who are:
Returning home from rehab;
Experiencing a disability after an accident;
Suffering from a progressive disease;
A person with a disability visiting or moving to a new home.
Visit all of the Atlanta Home Modification websites at Atlanta-Stair-Lifts.com, grabbarsatlanta.com,  wheelchairrampsforhomes.com  and atlantahomemods.wordpress.com/ . We provide aging-in-place and universal design for independent living.
Atlanta, Northeast Georgia, and Southeastern United States home care
and HME industry specialists are looking forward to attending the upcoming Medtrade Conference, scheduled for October 20-23, 2014 at the Georgia World Congress Center, Atlanta, Georgia. Be sure to visit the EZ-Access modular and portable ramp display with many samples of ramp equipment and EZ-Access specialists available to answer all of your questions.