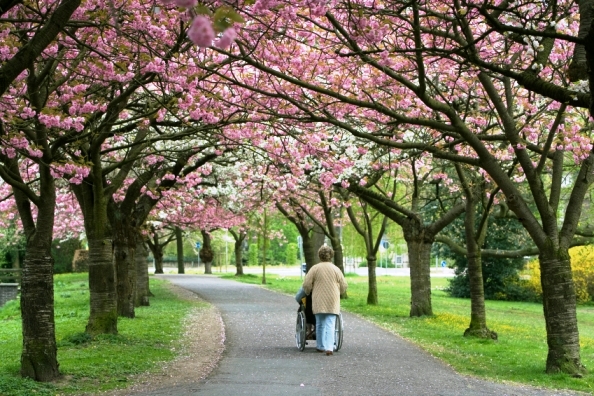 Atlanta Area Wheelchair Accessible Hiking Trails in Dekalb, Cobb, Forsyth, Fulton and Gwinnett Counties
Have you had the pleasure of taking your wheelchair or scooter on one of the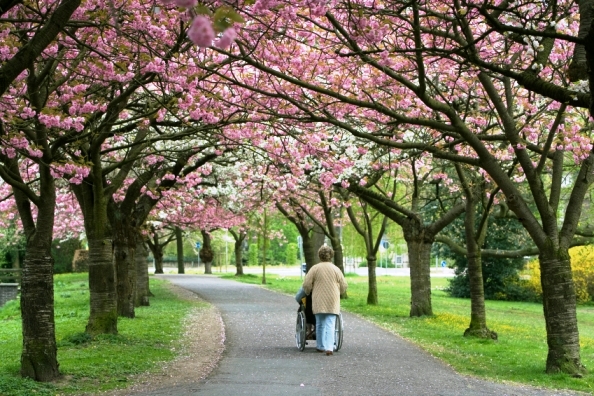 dozen or more wheelchair accessible hiking trails in the Atlanta area? We had a great time visiting the 4 mile Suwanee Creek Greenway in Gwinnett County with my wheelchair bound mother, a Labrador Retriever on a leash, and a child on roller blades. The trail was beautiful, and mom loved getting out into the forest.
Other Atlanta area wheelchair accessible trails include the 13 mile Arabia Mountain Trail in De Kalb County, 13.5 mile long  Big Creek Greenway in Forsyth, the 3.7 mile long Chastain Park Trail in Fulton County, and the  1.5 mile long Wild Horse Trail in Cobb County.
Finally, a great destination for a variety of activities including accessible trail riding is Stone Mountain Park, where you will find the 19 mile long Stone Mountain Trail in DeKalb County. As the weather cools down this fall, pack up your stuff and head on out for an enjoyable day on one of the Atlanta area wheelchair accessible hiking trails in Dekalb, Cobb, Forsyth, Fulton or Gwinnett County.
AtlantaHomeMods is the blog for Atlanta Home Modifications, LLC. Contact us for handicap accessible wheelchair ramps for homes, stair lifts, and bath and shower modifications in the greater Atlanta and north Georgia areas.